Saltwater Reef Tank
Don and Laura Geddis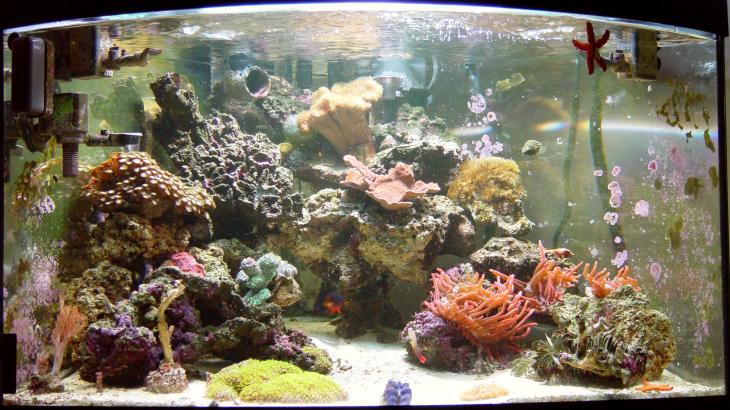 This 55g saltwater reef tank was active from October 2002 to December 2005. (In the fall of 2005 I upgraded to a much larger 250g tank.) The photo above is from July 23, 2003. You can view the historical evolution of the tank over the three years.

The major livestock in the tank is shown below. In addition, there are separate pages showing various tiny hitchhikers that have managed to find their way into the system, as well as some former inhabitants of the tank.

For those interested in the mechanical aspects of the tank there's a brief description of the equipment.

Click on any thumbnail photo to see a larger image. Quicktime videos are surrounded by a

The common names listed here are more descriptive than anything else, and often many different names are used to refer to the same creature. An attempt has been made to list the scientific names as well. Correct identification can be difficult; please let me know if you can correct any identification errors on this site.
---
Index
---
---
Other Photos


Acclimating livestock: angel, shrimp, clowns, urchin



Acclimating corals: acropora (spike), montipora (plate), xenia (upside-down)
---